The key is to set realistic customer expectations, and then not to just meet them, but to exceed them – preferably in unexpected and helpful ways — Sir Richard Branson
The customer experience (CX) is the perceptions your customers have of your brand. They are based on their one-off and cumulative interactions and experiences throughout the buying process. Both your business products and brand representatives play a role in the perceptions customers develop concerning your brand. This means it is extremely important to delight your customers through every single interaction and touchpoint they encounter with your business.
Around 65% of businesses invest in improving customer experience to increase customer retention and satisfaction rates. Of those who invest, 92% of companies see an increase in customer loyalty.
If you are worried about customer retention, concentrate on improving the customer experience. Here's how to:
1.  

Ask For and Pay Attention to Customer Feedback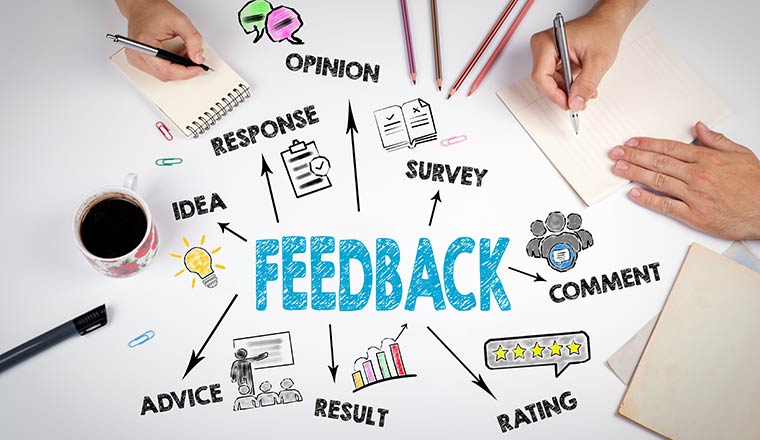 Did you know 52% of people worldwide expect companies to take action on the feedback their customers provide? 
Customers who take the time to provide feedback are an asset to your business because they give you an inside look of their experience.
When you solve issues your customers have with your brand, they are more likely to:
Buy products or services from your company in the future

Recommend you to other people in their social circle

Forgive you for a bad experience they had with your brand previously

Trust your brand
Encourage customers to provide product reviews, fill in feedback surveys, and share their opinions via focus groups – by doing so, you will differentiate your business from the competition and improve your customer's experience.
2.  

Embrace Digital Technology that Seamlessly Integrates with Your Existing System(s)
Three out of every four customers feel it takes too long to reach a live agent. Therefore, it would be wise for you to embrace technology and improve your processes.
Technology helps track and segment customers so your brand representatives can reach out to them faster. Also, use technology to continue interacting with customers more effectively.
Start by incorporating chatbots to improve the customer experience. 69% of customers prefer chatbots to apps because they provide answers to simple questions.
Use other kinds of tools to improve the customer experience, like CRM systems and interactive voice response (IVR) menus. However, ensure these new tools integrate seamlessly with your existing business systems to cut down on the costs of implementing new technologies.
3.  

Provide Multichannel Support to Your Customers
Customers interact with brands everywhere – both online and offline. Some people like to share recommendations on review sites, while others prefer to pick up the phone and speak with a representative.
Some of the most popular channels for customer interactions include:
Phone

In-app messaging

In-store interactions

Email

Social media

Live chat

Online forms
With customers opting to use multiple channels, you need to maintain a strong presence in as many of them as possible to enable you to interact with more customers. Also, if there is damage control to be done, your efforts would be more effective. In short, you need to be where your customers are so interacting with your business is comfortable and convenient for them.
4.  

Personalize Your Customer Service
Customers hate to feel insignificant. Personalization is one way to make them feel important and valued.
Surprisingly, customer service representatives ask for the customer's name only 21% of the time. Yet calling a customer by name is the simplest personalization gesture you can show.
The majority of customers also have an issue with having to repeat information to different representatives. 70% of them believe companies should collaborate on their behalf so that this doesn't happen.
5.  

Hire Engaged and Knowledgeable Customer Service Representatives
Whoever handles your customers can build or destroy your brand. Research shows 68% of customers consider a pleasant representative as the key to a positive experience. Additionally, most customers want to deal with a knowledgeable or resourceful service rep.
Unfortunately, what customers want is not always what they get. That is why 68% of them become irritated when their calls get transferred from one department to the next.
Your customer service reps must be knowledgeable about your products. They must also be pleasant and should remember to call your customers by name once they learn it. Furthermore, they need to provide innovative solutions to your customers' problems.
Excellent customer service is a positive representation of your brand. Only an engaged and knowledgeable customer care rep can make a good impression.
Customer experience has never been more important to the health of your business or the needs of your customers than it is in this current time. On-demand solutions let you better engage, empathize, and satisfy customers on their preferred channels and at their convenience.
culled from linkedin.com